Fist Full of Flutes, Trios, Vol. 2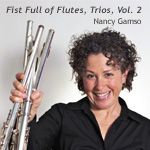 These trios for three C flutes are appropriate for intermediate flutists and also work well for casual classical gigs, sight-reading and adult amateurs. All are published alone and range in style from Classical (Mozart, Haydn) to Neo-Classical (Guenther, Stewart). Complete publishing information can be found below.
Tracks for each piece below are available separately as high-quality mp3 files.
Or, download the entire set (single zip file): Flute-Trios-Vol.-2
---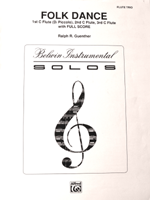 Guenther, Ralph R., Folk Dance, Alfred Belwin-Mills Pub. F.D.E. 23-8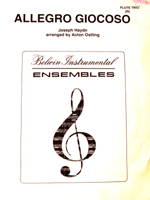 Haydn, Joseph; Ostling, Acton, arranger; Allegro Giocoso, Belwin, First Division Pub., F.D. Ens. 2-7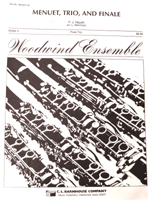 Haydn, F. J.; Merriman, L., arranger; Menuet, Trio, and Finale, Barnhouse Co., 100-0231-04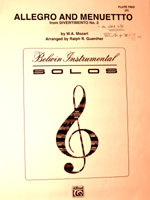 Mozart, W.A.; Guenther, Ralph, arranger; Allegro and Menuetto from Divertimento No. 2; Alfred ENS00176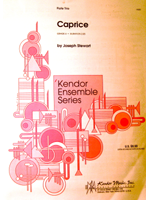 Stewart, Joseph; Caprice, Kendor Music Pub., 12320