Fist Full of Flutes, Quartets, Vol. 1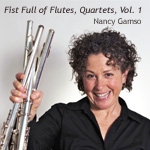 These quartets for four C flutes are appropriate for intermediate flutists and also work well for casual classical gigs, sight-reading and adult amateurs. All are published alone and range in style from Baroque (Scarlatti, Corelli), Neo-Romantic and Neo-Classical (Gossec, Koepke). Complete publishing information can be found below.
Tracks for each piece below are available separately as high-quality mp3 files.
Or, download the entire set (single zip file): Flute-Quartets-Vol.-1
---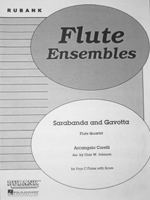 Corelli, Archangelo; Johnson, Clair W., arranger; Sarabanda and Gavotta, Rubank, 2054-3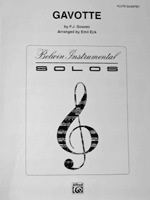 Gossec, F. J.; Eck, Emil, arranger; Gavotte, Belwin-Mills/Alfred, ENS00116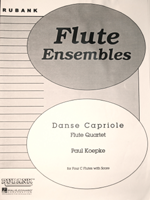 Koepke, Paul; Danse Capriole, Rubank/Hal Leonard, HL04479506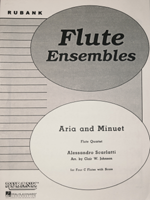 Scarlatti, Alessandro; Johnson, Clair W., arranger; Aria and Minuet, Rubank/Hal Leonard, HL04479502