Caboodles of Clarinets, Trios, Vol. 2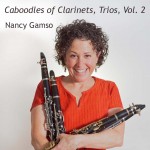 These trios for three B♭ clarinets are appropriate for intermediate to advanced clarinetists and also work well for casual classical gigs, sight-reading and adult amateurs. All of the selections in this volume are from two publications, Rubank Chamber Music For Three Clarinets, Vols. 1 & 2. Complete publishing information can be found below.
Tracks for each piece below are available separately as high-quality mp3 files.
Or, download the entire set (single zip file): Clarinet-Trios-Vol.-2
---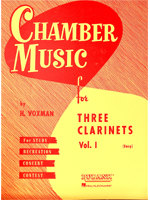 Himie Voxman, Chamber Music for Three Clarinets, Vol. I (Easy), Rubank/Hal Leonard, HL04474550
Faber, March from Partita in F
Faber, Minuet I from Partita in F
Faber, Minuet II from Partita in F
Hummel, Ecossaise
Mozart, Menuet from Divertimento II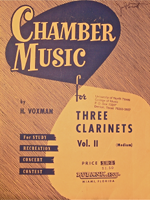 Mozart, Minuetto and Trio from Divertimento III
Mozart, Rondo from Divertimento IV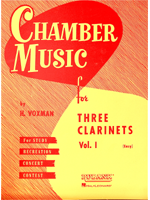 Old English, Drink to Me Only With Thine Eyes
Schubert, Entr'acte from Rosamunde