Fist Full of Flutes, Trios, Vol. 1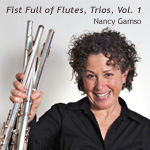 These trios for three C flutes are appropriate for developing to intermediate flutists and also work well for casual classical gigs, sight-reading and adult amateurs. Three are published alone and the rest are from the Rubank publication, Chamber Music for Three Flutes. The style ranges from Baroque (Bach, Corelli, Handel) to early American (arr. of Cohan). Complete publishing information can be found below.
Tracks for each piece below are available separately as high-quality mp3 files.
Or, download the entire set (single zip file): Flute-Trios-Vol.-1
---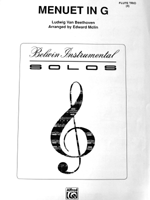 Beethoven, Ludwig van; McLin, Edward, arranger; Menuet in G, Alfred Pro Art Pub. Pro Ens 57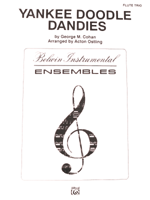 Cohan, George M.; Ostling, Acton, arranger; Yankee Doodle Dandies; Alfred, Belwin Mills Pub., F.D. Ens. 1-7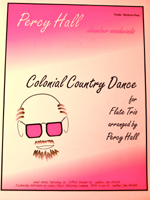 Hall, Percy, Colonial Country Dance, Great Works Pub., 00459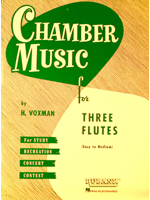 Voxman, H., editor; Chamber Music for Three Flutes (Easy to Medium), Rubank, Hal Leonard, HL04474540
Bach, Chorale
Corelli Adagio
Johann Christoph Faber (1669-1744), Bourée from the Partita in F
Handel, March in B♭
Mozart Romanze from Divertimento V, (KV Anh. 229, No. 5)
Orazio Vecchi, Let Every Heart Be Merry