Caboodles of Clarinets, Trios, Vol. 3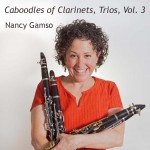 These trios for three B♭ clarinets are appropriate for intermediate to advanced clarinetists and also work well for casual classical gigs, sight-reading and adult amateurs. All but one of the selections are from Volume 2 of the Rubank Chamber Music For Three Clarinets. Complete publishing information can be found below.
Tracks for each piece below are available separately as high-quality mp3 files.
Or, download the entire set (single zip file): Clarinet-Trios-Vol.-3
---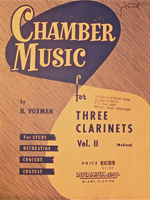 Himie Voxman, Chamber Music for Three Clarinets, Vol. II (Medium), Rubank/Hal Leonard, HL04474560
Beethoven, Adagio from Trio, Op. 87
Dandrieu, Gavotte en Rondeau
Haydn, Allegro
Kuhlau, Scherzo from Grand Trio, Op. 90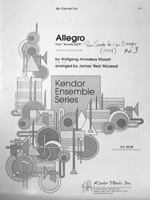 Mozart, W.A.; McLeod, James 'Red', arranger; Allegro from Sonata K279; Kendor, 14925